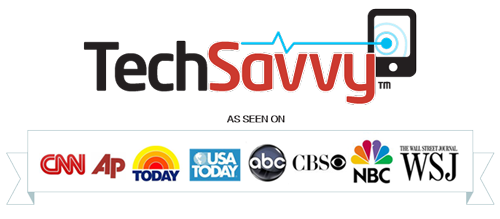 VIDEO GAME CONSULTING:
GAME CONSULTANTS AVAILABLE ON-CALL
PC GAMES

|

CONSOLE GAMES

|

SOCIAL GAMES

|

MOBILE GAMES

|

CASINO GAMES

|

DIGITAL DOWNLOADS | MMO, ONLINE, & FREE TO PLAY

VIDEO GAME CONSULTING BY TODAY'S BEST-KNOWN FIRM
Looking to give your PC, mobile and video games or online or casino gaming titles a boost in sales, review scores and consumer or media reception? Among the industry's best-known resources, strategic consulting and consumer products testing service TechSavvy can help. From business strategy to market research, mock reviews and powerful branding solutions, our analysts provide detailed insight into new games, services and developing markets.
MARKET RESEARCH, SALES FORECASTING, MOCK REVIEWS AND MORE
Get actionable advice and research that will help you transform the shape of PC and computer games, mobile games, social games, massively multiplayer online (MMO) or free-to-play titles today. Comprehensive solutions for all industries and verticals are available, including media review score and sales forecasting, competitive landscape analysis, and marketing and PR support. Enjoy detailed looks at new marketplaces, consumer trends, and pricing or product developments that combine data-driven analytics with expert qualitative insight.
END-TO-END SOLUTIONS: MANAGEMENT, DESIGN, DEVELOPMENT & MARKETING
Give your management team an edge with expert insights from senior executives, brand managers and marketing professionals who've helped launch the world's most successful games and franchises. TechSavvy's interactive entertainment practice is staffed by leading games consultants who provide custom development, advertising, sales, research and product testing solutions for today's biggest businesses and brands. Experience includes work with developers, publishers, investors, attorneys and more, and includes due diligence and expert witness testimony.
GAME CONSULTANTS YOU CAN TRUST
Go beyond focus group testing and editorial insights with full IP portfolio planning, product roadmaps and go-to-market strategy from an agency with proven experience taking video game concepts from acquisition and financing to launch. Whether a publisher transitioning from retail to mobile, social and free to play games or advertising firm planning consumer-facing content strategy, TechSavvy's gaming experts and analysts can help.
Discover what we can do for you today, and why our game consultants and product testing labs have become the go-to solution for today's biggest brands and media outlets alike.
---
SERVICES

Business and Management Consulting
Strategic Planning and Product Roadmaps
Market Research, Sales Forecasting and Trend Analysis
Product Testing: Mock Reviews and Editorial Insights
Advertising, Marketing and PR Support
Social Media and Content Strategy
Business Development
Acquisitions and IP Portfolio Management
Focus Groups and Data-Driven Insights
Brand Strategy and Assessment
Custom Solutions: Design, Development, Marketing
Speechwriting and Public Speaking
Media Training and Executive Coaching

PLATFORMS

Apps: Apple iOS, Android, Windows Mobile, Windows 7/8
Internet and Online Services: Web, Cloud, Smart TV, Digital Distribution
Mobile Devices: Cell Phones, Smartphones, eReaders and Tablet PCs

VIDEO GAMES
Microsoft: Xbox 360 and Kinect
Nintendo: DS, DSi, 3DS, Wii, Wii U
Sony: PlayStation 3, PlayStation Vita
PC: Free-to-Play, MMO, Social, Casual
Mobile: Smart Phone and Tablet PC
Digital: PSN, XBLA, WiiWare, Steam
---
Testimonials
"An expert voice for the technology and video game industries that executives and organizations of all experience levels would do well to heed."
- Trip Hawkins, Founder, Electronic Arts and Digital Chocolate
"We engage TechSavvy to prepare clients for key product launches. Their detailed and thoughtful feedback resonates incredibly well with CEOs and management teams alike. They add value to everything from packaging to product performance. I highly recommend the team."
- Alice Chan, SVP and General Manager, Red Consultancy
"A marketer's best friend… Not only are TechSavvy industry experts, they also provide a unique point of view that helps our company identify products' and services' unique sales points and novel ways to package and present them."
– Erik Reynolds, Sr. Director of PR for Electronic Arts
"A trusted source for sales forecasting, product insight and strategic analysis. Technology executives looking to launch consumer goods or explore new business markets would do well to consult TechSavvy first."
-Geoff Mulligan, Chief Operating Officer, Deep Silver
---
Contact Us:

Phone

(888) 507-2246

| Email